Pledge x Lil Dicky x Intersectional Environmentalist
Are Proud to Support Nonprofits This Holiday Season!
Launch a free fundraiser through Pledge and enter to win a $5,000 cash donation for nonprofits you love!

Congratulations to #Pledgegiving Winners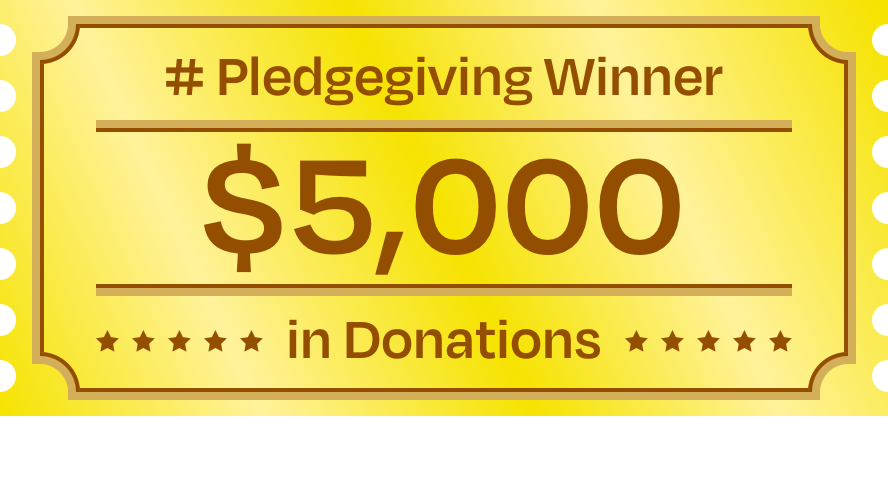 $5,000 Winners
BLHF Gives Youth Joy
Vitamin Angels
Snyk Holiday Donation Campaign
Streetcode Academy
Ping-Pong for Good
Worthy of Love
Their Joy and Peace Matters
O! What FUNd We Need! MEALS!
Taking a Step Back - for Homelessness
Annual Champions & Lifetime Advocates Campaign
DWDC Essential Workers Need Self-Care
Resilient Hearts
Support Students Like Mourene
Honoring Lives. Saving More.
Support Women Throughout Central America!
The BREAK Holiday Giving Appeal
Every Student Deserves a Home
Afghan Airlift: NewLife Support
Dope Therapist Community Holiday 2021 Giveback
Build a school in Burkina Faso!
Free Legal Services for Survivors
Care About Climate
Climate Coalition Holiday Food Drive Online Donation Site
Join me in supporting - Give Youth Joy
Pickleball Rally for Charity 2021
Be The Change...
Celebrate PORTS
The Shadow Between Us
Rider SOS 2022 New Year
🏕🔥Donate S'More🔥🏕
As our way of saying thanks,
we will be selecting

30

winners

!
Any Pledge Fundraiser Page created between

November 30th - December 31st, 2021

is eligible to win.

Winners will be selected based on creativity and use of Pledge fundraising products by our inspiring group of judges (including Randi Zuckerberg!) Donations will be made to the selected nonprofits in January 2022.



Entering is free, fast & easy!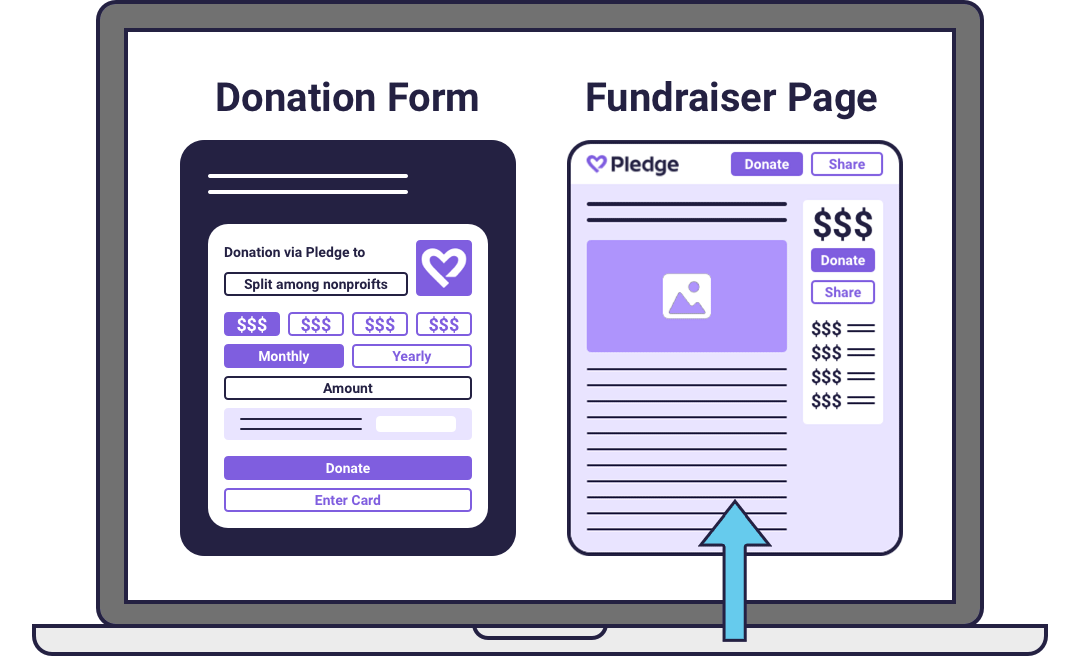 3. Check the box to enter



4. Share your fundraiser using #pledgegiving, and raise $$!


And as an added bonus in the Season of Giving..
We'll also match up to $1,000 in donations to your
#Pledgegiving
fundraiser!
(Hurry though, we'll only match until we hit our $50,000 total cap!)
See more details here.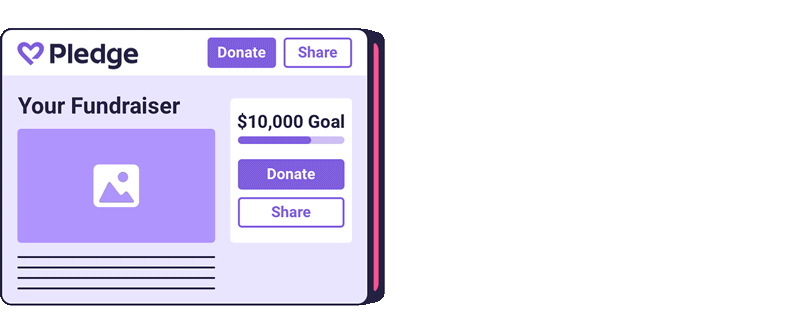 Nonprofit Executive Coach and Fundraising Consultant, Creator of the Power Partners Formula™


Diversity, Equity and Inclusion (DEI) Specialist, Executive Coach and Leadership Consultant


Ready to Make an Impact?
Celebrate #Pledgegiving

Contest FAQs
Q: What is the total maximum amount I could receive from Pledge?
A: Up to $6,000! You could win up to a $5,000 prize donation from the contest as awarded by our judges and a maximum $1,000 match in donations from Pledge.
Q: Sweet! How long do I have to raise $ again?
A: You have until December 31, 2021 at 11:59pm PST to raise funds for the contest, but funds will only be matched until the $50,000 threshold of matching donations has been reached.
Q: Are only a certain number of fundraisers eligible for the matching funds?
A: It's first come, first serve! We will match all eligible fundraisers until we go through the donation match pool of $50,000, including up to the $1,000 maximum per fundraiser. There could be 1,000 fundraisers that receive a match or 25, it all depends on how quickly (and how much) you fundraise!
Q: You only matched $400 of my $950 in donations. What happened?
Pledge is matching up to $50,000 total for all eligible fundraisers. If the remaining amount raised was made either after 12/31 at 11:59pm PST or the $50,000 threshold was hit, the matching will no longer continue.
Q: Are all donations made to my fundraiser automatically matched?
A: Matches started on Dec 14th at 12:01am PT - any donation made after Dec 14th at 12:01am to a fundraiser (that has opted in) will be matched up until the point that the threshold of $50,000 is met or the campaign ends (12/31/21 at 11:59pm PST), whichever happens first.
Q: How do I know if my fundraiser is opted in or not?
A: It's easy! Head to our recent video on Instagram to see how you can check in three simple steps.
Do you have additional questions? Reach out to us at hello@pledge.to and one of our support team members would be happy to assist!
You can also find all the details through this helpful 1-pager here!
Happy Fundraising & thank you for being part of the

#PledgeToDoGood

!

Up to $1,000 in matching funds will be donated to each entrant in the Pledge 2021 Holiday Fundraiser Contest. Matching amounts will be calculated for each entrant starting at 12:01am PST on December 14, 2021 and thereafter on a donation-by-donation basis, until 1) an individual Pledge fundraiser has been allocated $1,000 in matching donations, or 2) $50,000 or more in matching funds has been allocated across all participating Pledge fundraisers, or 3) 11:59pm December 31, 2021. Matching donations will be distributed no later than February 15, 2022.
Pledge 2021 Holiday Fundraiser Contest. Subject to Official Rules posted at www.pledge.to/terms-2021holidayfundraiser. Void where prohibited. NO PURCHASE IS NECESSARY TO ENTER OR WIN. A PURCHASE WILL NOT INCREASE YOUR ODDS OF WINNING. Contest begins November 30, 2021 at 12:00 a.m. Pacific Time and ends on December 31, 2021 at 11:59pm Pacific Time. Five Prizes of $5,000 and 25 Prizes of $1,000 will be awarded. Entries will be judged 50% on the basis of creativity and 50% on utilization of the Pledge fundraising tool's features. Contest Sponsor is Pledgeling Technologies d/b/a Pledge, Pledgeling Technologies, 2100 Abbot Kinney Blvd Unit E, Venice CA 90291.